Official Call Letter for the 2020 IAM Scholarship Competition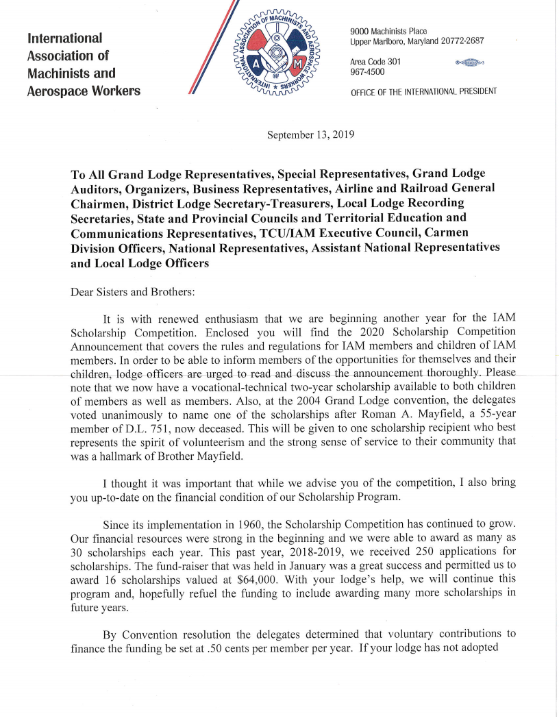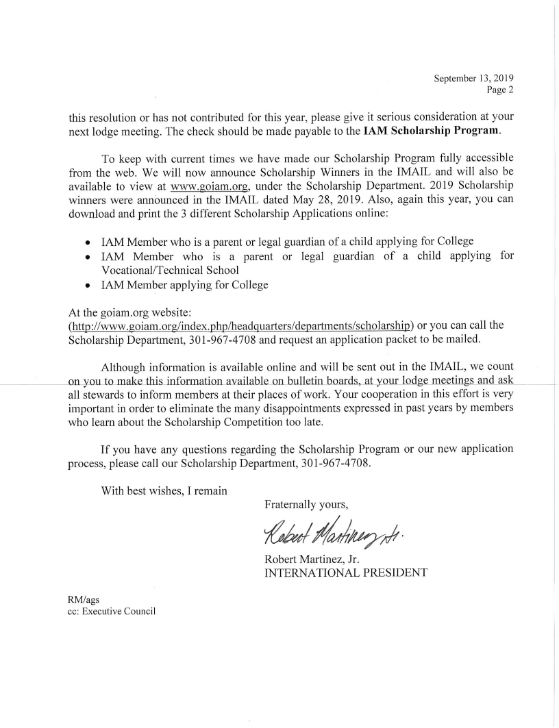 HOW TO APPLY FOR A 2020 IAM SCHOLARSHIP
There are three different Application Packets. Please choose the appropriate link below to apply for an IAM Scholarship. The Application Packet must be completed and postmarked by February 21, 2020.
To be valid, an application must be submitted on the appropriate form. If you do not qualify under the above requirements, please do not send an application. No exceptions can be made to the rules. Application Packets for the 2020 competition may also be obtained by calling our scholarship department at 301-967-4708 or by emailing asumner@iamaw.org.
Application packets postmarked later than February 21, 2020, will NOT be acknowledged or considered. No exceptions will be permitted even if a third party is responsible for the delay. WE DO NOT ACCEPT CALLS REGARDING APPLICATION STATUS.
IMPORTANT: Complete the application and MAIL TO:
IAM Scholarship Program
9000 Machinists Place, Room 204
Upper Marlboro, MD 20772-2687